Creadas para todos, desde nuevas o experimentadas mamás, para el Godínez que todos llevamos dentro, para los enamorados o para los que se sienten inspirados, éstos prints prometen llenar ese espacio vacío en tu rinconcito favorito.
Planning a nursery? Lovebug or workoholic, we have something for you!
Happy weekend!
¡Feliz Fin de semana!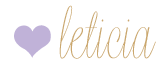 Nursery wall art.
For the office and the mexican soul. (When life hands you lemons...)
For the lovebugs.